2018 gave us one of the hottest summers we have seen, but as the sun sets, so does reality and school beckons your return. The time has undoubtedly flown by and it only seems like yesterday that we were writing a blog with ideas on the things you could do for days out. But it's now time to knuckle-down and get prepped for another academic year. What can you do to get your head and heart back in the game?
Remember that Rome wasn't built in a day
After lots of weeks filled doing whatever you please, returning back to education can sometimes feel overwhelming, daunting, scary and long. Your weeks of freedom mean that the upcoming months of education can feel like a lot to deal with and a huge mountain to climb. But remember; Rome wasn't built in a day. You're going to achieve a lot of great things, but effort and hard-work is an integral part to your success. You've deserved this break, but now it's time to lift yourself out of your sofa, your bed or that sun-lounger; brush yourself off; drink a glass of Motivation; and make your future dreams and goals a reality.
Go overboard at a stationary store
If you think that there is anything better than stationary shopping, then you are lying to yourself. Go treat yourself; take a trip to your favourite stationary retailer (don't do it online because it just isn't the same) and buy some stationary. Maybe you want to go for a flamingo theme, or maybe you need some colour co-ordinated organising files, or maybe you need to grab a new planner. Whatever it is, get stocked up and enjoy some stationary retail therapy.
Slowly ease back into a routine
Perhaps Netflix has meant a fair few late nights, maybe your summer job has meant you've had to work odd shift times, or perhaps Sunday BBQs have disrupted the sleep routine. For whatever reason, your Monday to Friday lifestyle has probably been abandoned since July. We recommend creating to-do lists (which don't have to be related to school) that you can start to follow on a daily basis. These to-do lists will re-introduce this much-needed structure back into your existence.
It's also time to say farewell to the lie ins. Start setting an alarm clock and slowly creep back to the early territory of reality.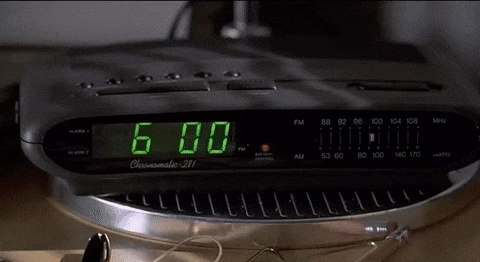 Look ahead and prepare
What is it that you're going to be studying in the upcoming terms? Have you been sent a syllabus with topics that you can look into? Have you been sent any books that might help support your studies? Have a little research of what you may be exploring soon and get ahead of the game.
Remember to double-check if you were set preparation tasks for any of your classes. If any have slipped through the net, get started on them.
Look back and remember
The summer break is a long one and so it's natural to forget some of the stuff you had learned during the year before. So have a little read of your notes from the past year. The more you read, the more you'll remember and the cogs of your memory will eventually piece everything back together. Looking back will ensure you feel prepared when it comes to heading back into the parameters of the classroom.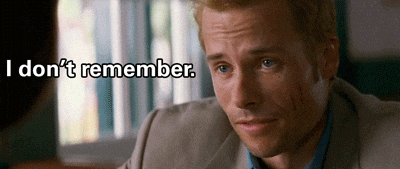 Get organising
It's likely that during the summer, organisation and cleanliness may have taken a backseat. Your desk, which used to your workspace, may now be your holding spot for things you'll "put away later". Your bag may be overflowing with random stuff from summer, 50% of which have unknown origins.
Start to get your room organised (cleaning out your wardrobe is particularly cathartic) and give your school bag some TLC – this will have surprisingly positive effects on the clarity of things in your head and you'll automatically feel more organised and prepared for the year ahead.
Set some goals
Think about and write down things that you want to achieve in the new academic year. Maybe you want to get into a new extra-curricular activity, or really get to grips with a particular theory in Maths. By writing goals down, you have something tangible to refer to throughout the year and then can enjoy the satisfaction that comes with achieving a goal.
Remember that you've got this
Sometimes during the summer, your mind can wander and worries & anxieties can begin to surface. But it's important to remember that you're great. Think positively about the upcoming year and all the exciting things it could bring. Nerves are healthy, so exchange those scared thoughts for ones of excitement. You have got this.